Keep up-to-date with all the latest education news from Our Lady of the Rosary Kellyville.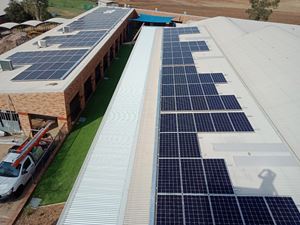 In coming months, Catholic Education Diocese of Parramatta will complete a comprehensive three-year school Energy Efficiency program that is tipped to reduce carbon emissions by 2,442 tonnes each year. Read more...
Categories:

SKOOLBAG MOBILE APP
For day-to-day operational matters, upcoming events, notices and notifications our primary parent communication tool is the Skoolbag Mobile app.
Learn More
LATEST NEWSLETTER
The Our Lady of the Rosary newsletter is a fortnightly newsletter designed to keep you and your family up-to-date with all that is happening at school.
View Newsletters