Keep up-to-date with all the latest education news from Our Lady of the Rosary Kellyville.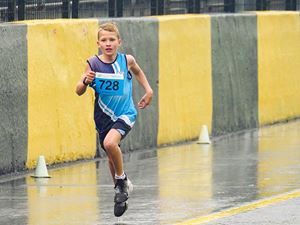 Catholic Education Diocese of Parramatta students have produced some impressive performances at the NSW Catholic Schools Cross Country Championships at Eastern Creek. Read more...
Categories: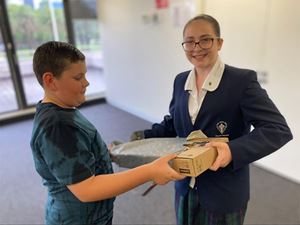 This year 661 students from Catholic schools across Western Sydney and the Blue Mountains stepped up to take the Executive Director's Summer Reading Challenge! In total, 4185 books were read as part of the competition: over 1000 more books than last year! Today the winners were announced. Read more...
Categories: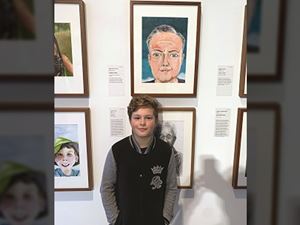 Young Nicholas Vincent, a Year 5 student at Our Lady of The Rosary at Kellyville, is just 10-years old but he already has a portrait on exhibition at the Art Gallery of NSW. Read more...
Categories:

SKOOLBAG MOBILE APP
For day-to-day operational matters, upcoming events, notices and notifications our primary parent communication tool is the Skoolbag Mobile app.
Learn More
LATEST NEWSLETTER
The Our Lady of the Rosary newsletter is a fortnightly newsletter designed to keep you and your family up-to-date with all that is happening at school.
View Newsletters